"The Other 167: How Mass Impacts the Rest of My Week" Led By Greg Kozak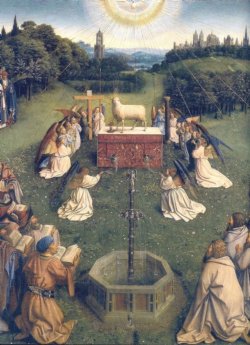 What

"The Other 167: How Mass Impacts the Rest of My Week" Led By Greg Kozak

When

3/2/2023, 7:00 PM

–

8:00 PM

Where

Kathy A. Nemmers Welcome Center
Join us for a Lenten Evening of recollection called "The Other 167: How Mass
Impacts the Rest of My Week" led by Greg Kozak on March 2 from 7-8 pm in the Kathy A. Nemmers Welcome Center.

What does the most stolen work of art in history, the most beloved movie of all time, a plane crash 40 years ago, and you all have in common with both Jesus and the Eucharist? Come find out in our Lenten presentation called "The Other 167: how Mass Impacts the Rest of my Week." In this visually engaging presentation, we'll take some time to reflect on what the loving sacrifice of Jesus means for us, not conceptually, but tangibly in how we treat others. And we'll prepare ourselves for our Lenten journey with a simple (and not overbearing) 6-week plan.

Our presenter, Greg Kozak (father of CCHS grads), is the CIO of the College of Lake County and has given missions, retreats, and talks throughout the US and Australia over the past 30 years. His presentations draw from a diverse set of examples and lived experiences to help us hear God's voice in life.

Join us for this talk on Thursday, March 2 from 7:00 pm - 8:00 pm in the Kathy A. Nemmers Center. This talk is free and open to the public so please join us and bring friends and family. Use the link below to register.
Copy to Google Calendar
•
Download iCal Event